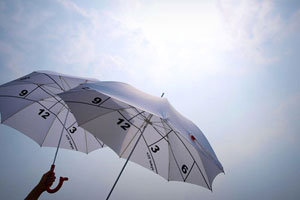 Primarily an industrial designer, Kota Nezu has designed a parasol for people who use their umbrellas for shade as well as staying dry.
With just a little bit of effort, Nezu's dial can be used to tell the approximate time of day and season of the year. The parasol comes equipped with a small compass to aid in lining things up. And even though a true sundial aficionado might point out that a proper dial has to be designed for a specific latitude, this handly umbrella is sure to be a conversation starter come rain or shine.
The Recreation Center Sun City (RCSC) Board of Directors has decided to repair the sundial monument at the corner of 103rd Avenue and Boswell Boulevard [in Sun City, Arizona].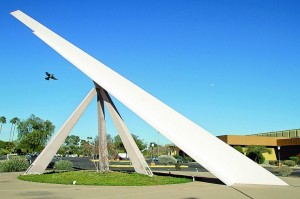 At this time, it is impossible to know an exact repair cost until further inspection can be made below the surface. We do know that the three steel supports at the foundation must be repaired to restore the steel supports' structural capacity to ensure further deterioration does not occur.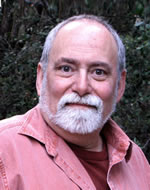 Gino and Judith Schiavone, members of the North American Sundial

Society, are winners of the City of Bowie sundial contest to build and install a dial in front of the New City Hall under now construction. The value of the project is $90,000. Completion is expected in Oct 2010.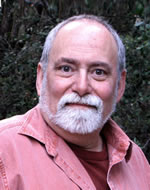 Gino Schiavone: After studying Liberal Arts at Loyola University and Fine Arts at Chouinard Art Institute in Los Angeles I began a career of what I called "making wonderful things." Some thirty years ago I happened upon some books about sundials at a library. This happy accident changed my life. These books introduced me to the wide range of sundials and methods for their design. I was enthralled and inspired; I was in love. I decided to make fine sundials and embarked on a new course of study.