Portland Maine WCSH Channel 6 presents local and national news and the usual sports, weather and traffic. But on a recent 207 broadcast, they reported an invasion ... an invasion of sundialists coming to Portland, Maine for their annual conference and their search for a dial made over a century ago by Albert Crehore that might still be somewhere in Portland.
Members of the North American Sundial Society (NASS) take the art and science of sundials very seriously. Watch the video and consider joining NASS for even more sundial adventures. Visit Portland Channel 6 News:
An analemmatic sundial was dedicated July 4th 2016 at noon in the Frontier Heritage Park at La Pine, Oregon. The Daniel and Crystal Richer Family Foundation created a simple but accurate sundial where one's own shadow tells the time. The sundial honors veterans and the unmentioned heros of our country. The plaque sums it all: "Always Remember".
The video is from KTVZ, Channel 21: http://www.ktvz.com/news/new-la-pine-sundial-to-honor-veterans/40269620
News Item from the Wet Mountain Tribune on June 30th, 2016: Custer County courthouse is getting a new sundial. Using a true north line surveyed by county commissioner Kit Shy, Charlie French is cementing a rod anchored in obsidian rock, whose shadow will align with that of the courhouse flagpole. "Taking advantage of the summer solstice on June 20, he literally nailed down the farthest reach of the flagpole shadow."
While French happily proclaims, "thanks to Harrison [whose clock allowed longitude determination in 1761], and knowing where the time zone meridian is, and how distant we are from it, we are accurate to one minute and 51 seconds of Mountain Time here in the visible solar time at the courthouse." Well, that's almost correct. French's gnomon rod and courthouse flagpole shadows align at local solar time. Mountain Time like other clock times do not match solar time due to the tilt of the earth's axis and eccentric orbit around the sun, shifting solar and clock time by +/- 15 minutes throughout the year. Read more at: http://www.wetmountaintribune.com/home.asp?i=945&p=6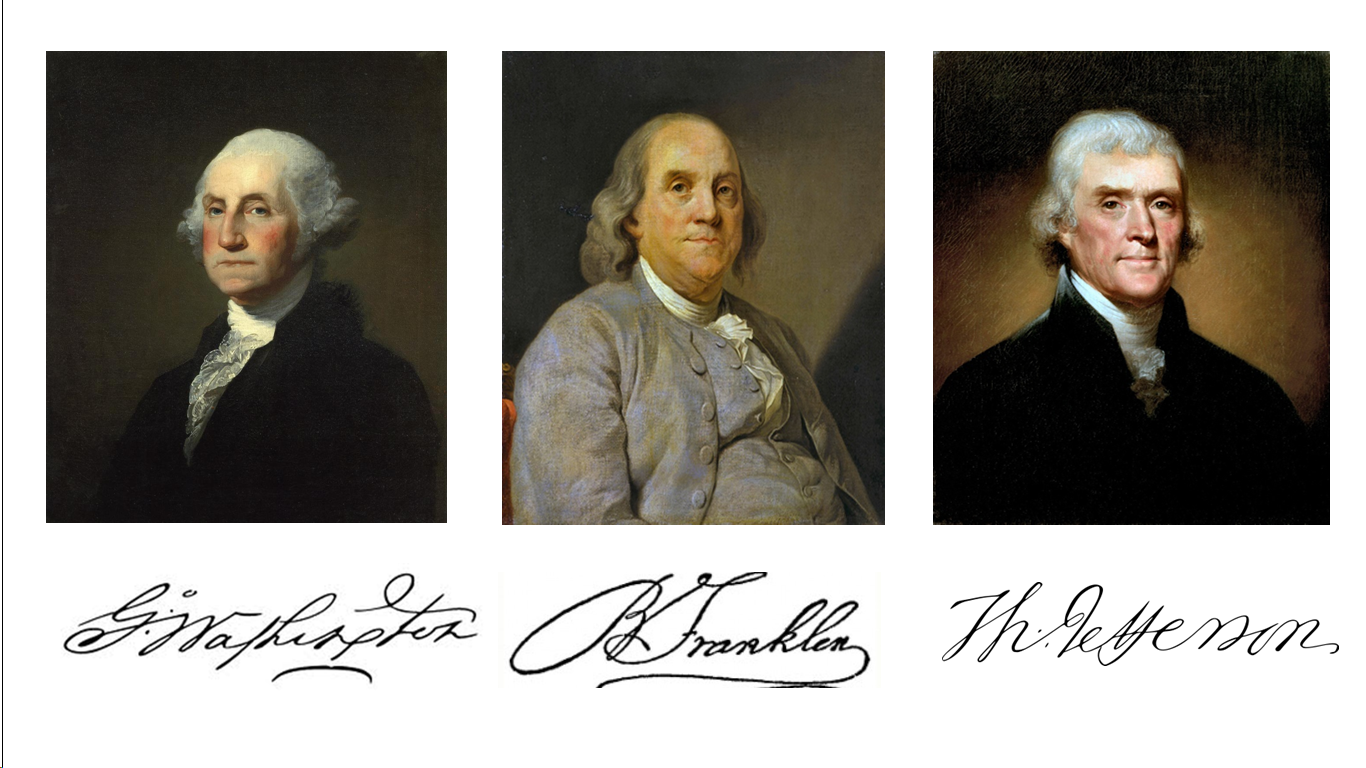 Did you know that Thomas Jefferson designed sundials and thought that a book of trigonometric tables was one of his most valuable books? And that Benjamin Franklin made a "modest" proposal for an extension of the noon-day sundial canon? Join Fred Sawyer, eminent sundialist and president of the North American Sundial Society as he explores sundial history with the United States founding fathers George Washington, Benjamin Franklin and Thomas Jefferson in three video presentations. The videos are taken from a presentation he made two years ago at the annual meeting of the NASS in Indianapolis. See these videos at: http://www.sundials.org/index.php/dial-links/videos/historic-sundials
Learn more about sundials, their construction and their history by joining the North American Sundial Society. Go to http://www.sundials.org/index.php/join-nass/join-nass and join now.