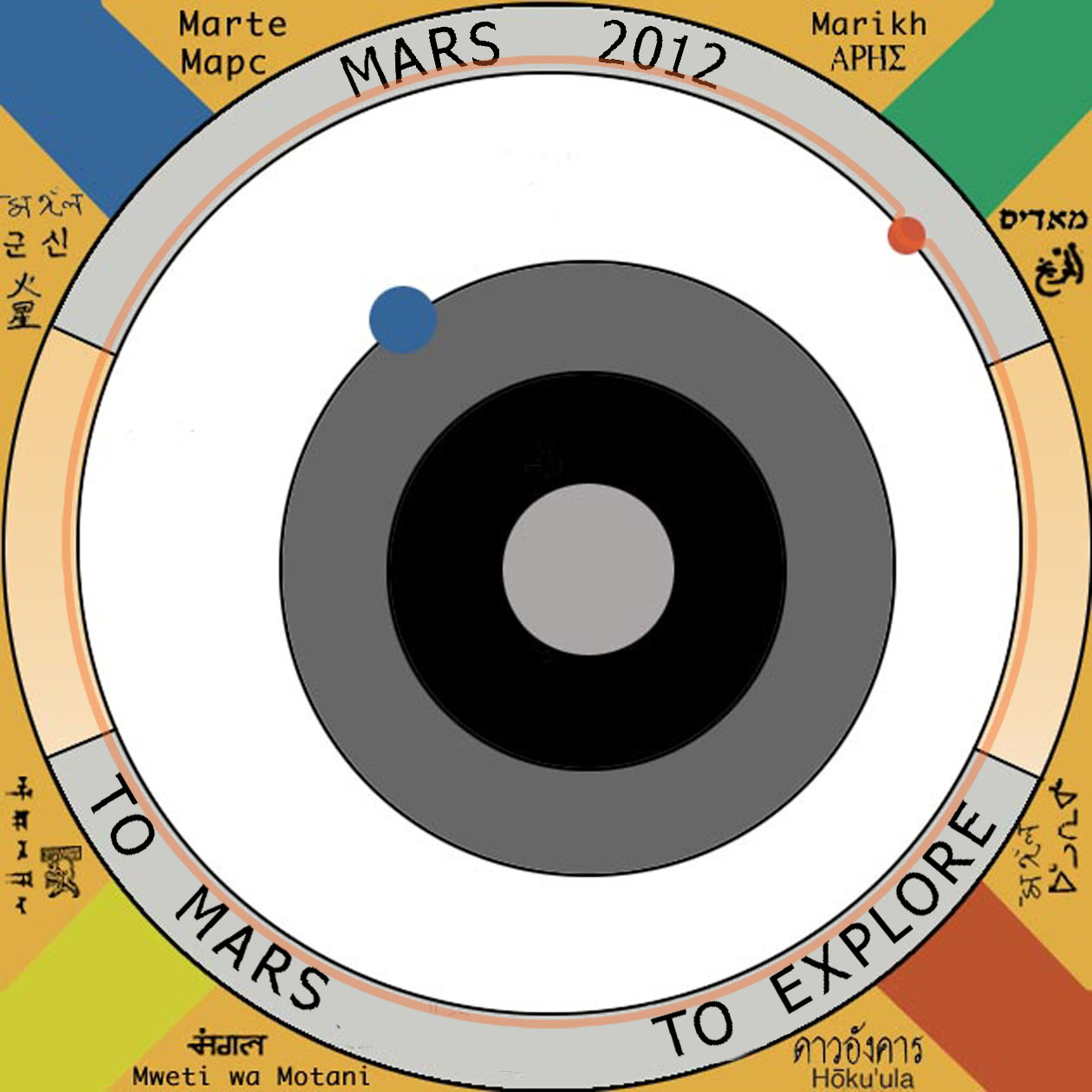 [photo courtesy of NASA]
"Two Worlds One Sun" lives on as the Mars Science Lander called Curiosity makes its way to Mars, once again carrying a camera color calibration target that will be used as a sundial. The original Mars sundial was the idea of Bill Nye, the Science Guy, and designed by Professor Woody Sullivan of University of Washington.
The spacecraft was launched toward Mars on 26 Nov 2011. Onboard Curiosity the camera calibration sundial has four edges each containing a panel of text and image, written by Jim Bell, planetary scientist from Arizona State University and the Mars Exploration Rover team with graphics designed by artist Jon Lomberg.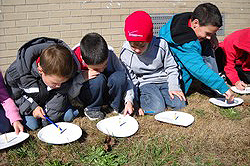 Second-grade students at Connetquot Elementary School in Islip, New York, created sundials using paper plates and pencils. The pencil gnomons were set mostly vertical by the students and then they traced the resulting shadows at three times during the day. This helped teachers Leslie Davis and Melissa Love demonstrate the sun's apparent movement in the sky and talk about the earth's rotation as the cause. "The students really had fun," said Love, "and they were able to recognize that a sundial is a tool that can be used to measure time."
Dear Friends,
A great loss has hit our gnomonic community in Italy. Our friend Giacomo Agnelli died about a week ago. Giacomo was one of the great gnomonists of the past. He had written dozens of articles in engineering and horology, also dealing with mechatronics [mechanical] sundials. He had worked at the European space project, and had frequent ...articles for our magazines [on] gnomonics. He had participated in all meetings of horology in Italy and was known for his satirical cartoons and gnomonic caricatures ...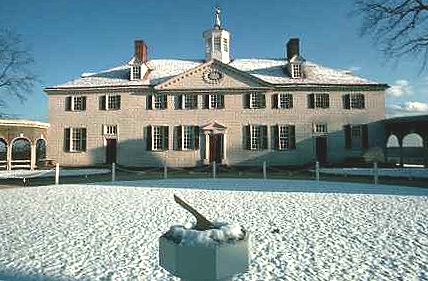 George Washington's Sundial is in the Spotlight: Sometime during 1765-1781 Washington placed a 12 inch brass horizontal sundial at the heart of his Mount Vernon plantation. The sundial sits atop a white painted octagon wood pedestal in the center of the front lawn of his mansion. It stands as a visual reminder of the importance of time to all who passed it. A replica of the original dial now reminds tourists of the time, but the original is in the museum. Go to
http://www.georgewashingtonwired.org/
and read more about Mount Vernon and visit
NASS_Registry_Dial167
where you can find details of Washington's dial.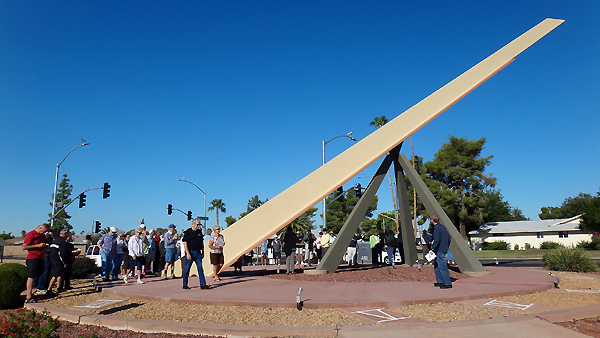 [photo courtesy of John Carmichael]
The restored Sun City dial re-dedication ceremony held October 7th, 2011 was a huge success. The sundial originally schedule for demolition is proudly located at The Sundial Recreation Center located at 14801N. 103rd Avenue, Sun City, AZ 85351.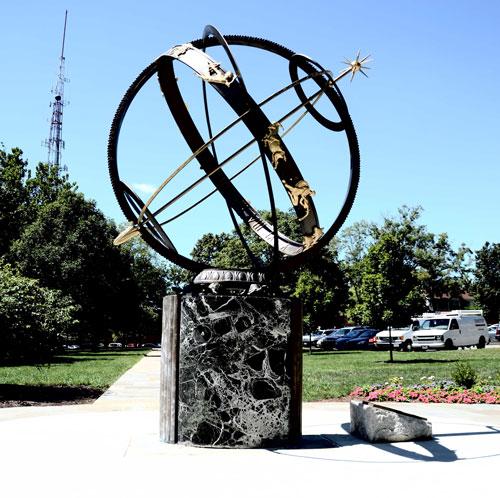 [photo credit: Andrew Bray - The Miami Sudent News]
Some dials are lost, others found. Last year students walking through the central quad of Miami University located in Oxford, Ohio, saw that the Tri Delta Sundial, a nearly 2 meter armillary dial, was missing. The armillary was a gift to the university on its 50th anniversary in 1962 by the Miami chapter of Tri Delta. [See the NASS Registry for details]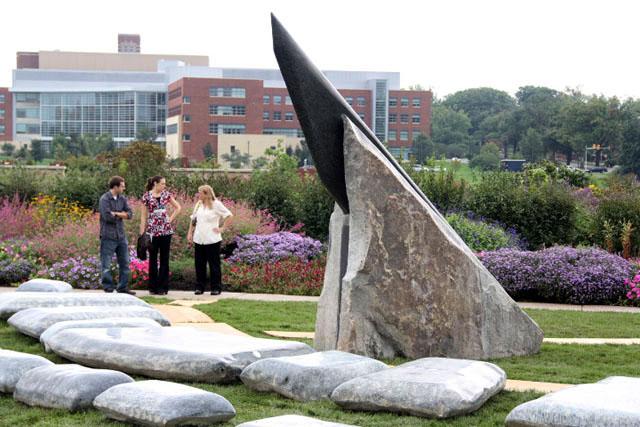 On September 22, 2011 Penn State University dedicated a massive granite sundial donated by trustee and alumnus Joel Myers. Designed and sculptured by artist Mark Mennin, it is installed in the university's arboretum. At the dedication Myers said, "We wanted to create something unique...The sundial is to be a destination". Though still lacking a few final touches, such as a bit of polishing, the large granite dial is functional and tells time to the nearest minute.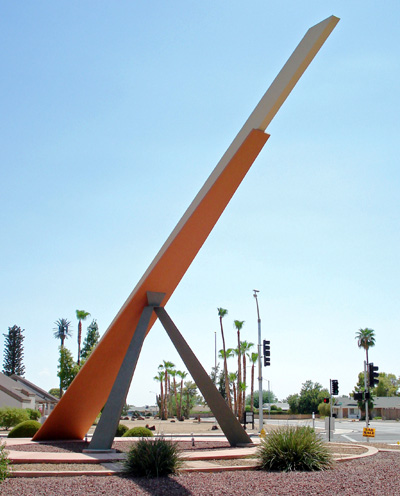 The monumental sundial in Sun City Arizona has been saved! The famous dial has been totally restored to its former glory, perhaps even better than the original. On Friday, October 7, 2011 a formal re-dedication ceremony will begin at 8:30 am.