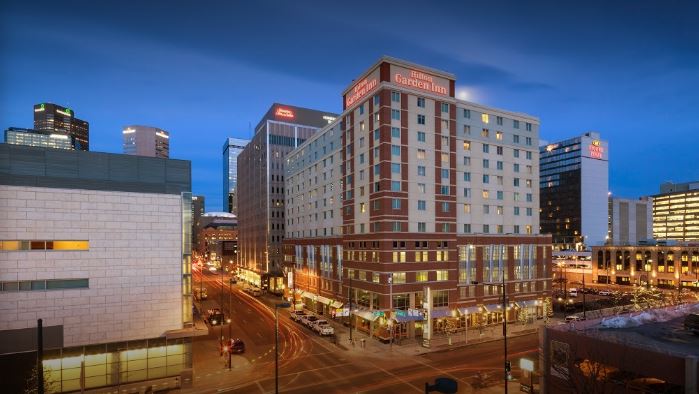 Register now for the North American Sundial Society 2019 conference to be held in the mile high city of Denver, Colorado. As always there will be an exciting list of presentations and tour of sundials. This year the conference is in June, starting Thursday afternoon at 4:30pm on June 20th continuing through 1pm on Sunday 23rd. THIS IS THE BUSIEST VACATIO WEEKEND OF THE YEAR IN DENVER. So make your registration now at the Hilton Garden Inn - Denver Downtown, 1400 Welton Street Denver CO 80202 (Phone 303-603-8000). NASS has a discound rate of $179/night (plus 15.75% tax). This rate will apply 5 days before and after the conference if rooms are available. Contact the hotel using the "NASS19" discount code. You can also go to the hotel's website set up for the NASS Registration at:
http://hiltongardenin.hilton.com/en/gi/groups/personalized/D/DENDDGI-NASS19-20190620/index.jhtml
The hotel is 25 miles from the Denver International Airport. Transportation to the hotel is possible using the RTD Train from the airport to Union Station and then the Free Mall Ride Bus on 16th Street. There is always taxi service and Uber.
Full NASS registration until April 14th is $310-$322 depending upon dinner selection. After April 14th the cost increases to $335-$347. Download the attached registration form for full details. If you have a presentation or a table display, please contact Fred Sawyer.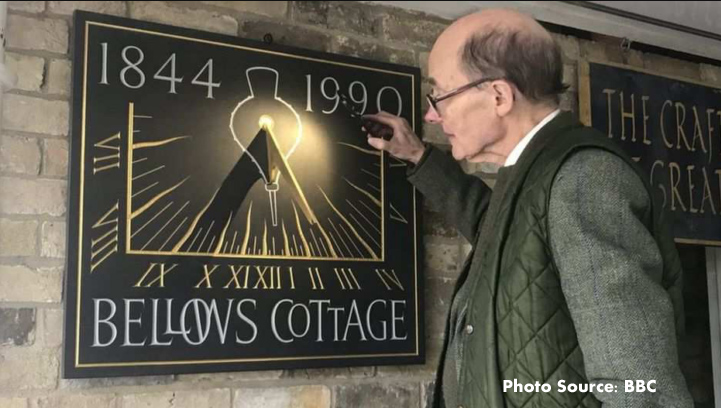 It's rare that a sundialist casts a shadow on UK education, but that's exactly what Dr. Frank King did the other day in a BBC interview (https://www.bbc.co.uk/news/uk-england-cambridgeshire-47133011). Dr. King, a Fellow in Computer Science at Churchill College, has long been intrigued with time remarking to the BBC in an interview, "Anything from atomic clocks to the most ancient of sundials I can tell you about." He is Keeper of the Clock, responsible for Cambridge University's official timepiece on Great St. Mary's Church. But the number of people interested in sundials is on the wane. As president of the British Sundial Society,(a group like the North American Sundial Society who all truly enjoy time systems and the anciernt and beautiful art of designing sundials) Dr. King notes with sadness that the number of people who "really understand" the science behind sundials "are few and far between..... There seems to be no teaching of spherical triangles, and very little teaching of solid geometry. How many school leavers have heard of Euclid?"
Some could argue that who needs sundials in this age of digital watches, GPS navigation, and fit-bit monitors? The UK Register reports that "[Dr.] King would likely be deeply saddened to know, then, that there are people of adult age out there incapable of reading analogue clocks." But for those interested in promoting STEM in schools and getting students excited in something beyond designing a video game, the study of sundials offers a wonderful perspective. As stated by the BBC, "Dr. King strongly believes the sundial - 'the perfect collaboration of science and art' - has a place in the digital age. But he is concerned that the skills needed to create them may dwindle, and believes education could play a greater role."
The development of an aethetically pleasing sundial involves using digital computer aided design tools that sometimes significantly altering classic designs. Sundials requires artisan skill and craft for the selection of materials, casting, engraving and even 3D printing of dials. A sense of artistic proportion is needed to create pleasing embellishments that still remain true to the underlying mathematics that convey acurate time. Artist, sculpture, craftsman, geometer, mathematician, computer programmer, engraver and metal worker are but a few of the talents encompassing the talents of a dialist.
Read more at:
https://www.theregister.co.uk/2019/02/18/sundials_dying_out_and_millennials_are_to_blame/
https://www.telegraph.co.uk/news/2019/02/17/sundials-risk-dying-young-people-arent-interested-cambridge/
As of Feb 8, 2019 the NASS sundials.org website has been upgraded with the latest Content Management System. Users of the website should see little change, as the content and the layout has been maintained. We appreciate all of you who visit this website. Our goal is to engage you into the history, current events, and mathematics of the many different types of sundials that exist across North America. Our sundial registry has nearly one thousand dials. You may easily search the NASS website by using the search feature in the top right-hand column. For example you can type the word "equatorial" and find articles and sundials all related to the equatorial type dial. Or you could type "Boston" to find dials from that city. Welcome to our new Content Management System. This email address is being protected from spambots. You need JavaScript enabled to view it.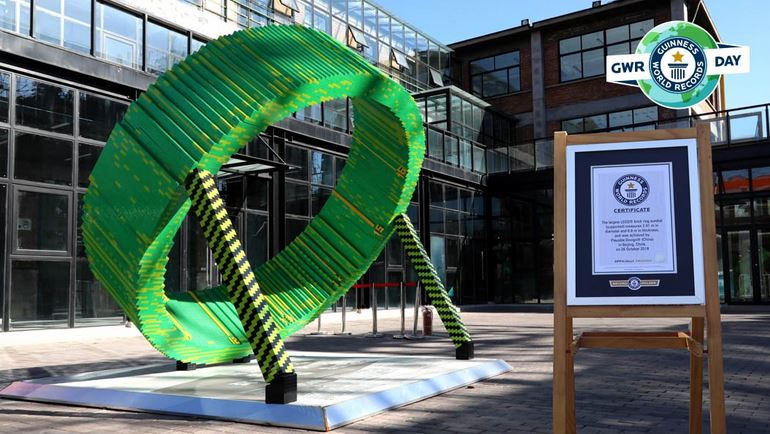 Back in March of 2012, NASS had an article about an inventive sundialist constructing a 62-LEGO block equatorial dial. That now seems like ancient history. In Beijing China, dialists have built a ring dial 9 1/2 feet in diameter consisting of more than 45,000 LEGO blocks, setting a new Guinness World Record.

The dial was the idea of Mrs. Hou at Playable Design, a company that creates and develops eduational activities using LEGO construction blocks. Astronomical professionals and structural engineers were enlisted to guide this three month construction project. According to an article from the on-line Guiness World Records website, Mrs. Hou (founder of Playable Design), says the giant ring sundial "... is a teaching tool that allows children to learn sciences across disciplines including astronomy, mathematics, history and cosmology. Inspire children to think and ask questions, when they see the ring sundial, but we are all very excited to ber recognized by the Guinness World Records at the same time.... This is an important part of a public education project. For creators and educators like us, the process of learning never stops."

See a time-lapse video of the dial's construction at: http://www.guinnessworldrecords.com/news/2018/11/45-000-bricks-used-to-create-largest-lego-brick-ring-sundial-for-gwr-day-546470