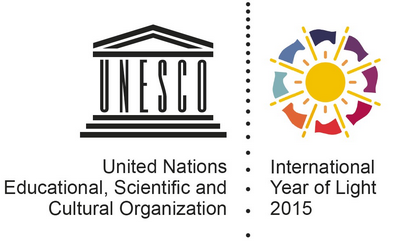 A Letter to NASS regarding the IYL-2015 and the Literary Competition "Words and Light"
I have read the article about the International Year of Light in the website of the North American Sundial Society, and I would like to thank the NASS very much for your interest and for highlighting the International Year of Light 2015 Literary Competition "Words and Light".

I would like to send you the direct link to more details on this competition, as I believe it may be of interest for some members of the NASS (I saw the Art and Literature section in the "Teachers Corner"). The deadline for submitting entries is coming soon - 31 March:

"Words and Light" is a tribute to all the writers who were inspired by Light, writers who were interested in the Science of Light, and scientists who were also poets. The Competition is dedicated to Mikhail Vasilyevich Lomonosov and Johann Wolfgang von Goethe, celebrating the publication of the grammar book by Lomonosov written in 1755 which reformed the Russian literary language by combining Old Church Slavonic with the vernacular (160th anniversary in 2015), and to the book "Theory of Colours" (Zur Farbenlehre) by Goethe, published in 1810, which contains detailed descriptions of phenomena such as coloured shadows, refraction, and chromatic aberration (205th anniversary in 2015).
Thank you very much for your attention and I send you my best wishes.

Yours sincerely,
Ana Luisa
--
Dr. Ana Luisa Simoes Gamboa
Associate Professor, Department of Industrial Ecology
ITMO University (Saint Petersburg National Research
University of Information Technologies, Mechanics and Optics)
Saint Petersburg, Russia
+7 911 716 37 22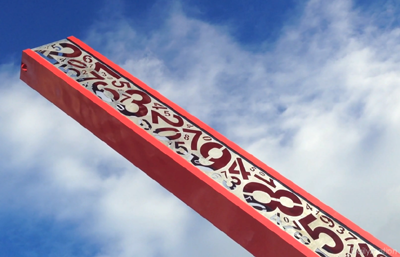 SOLART2 by artist MA2F
UNESCO has declared 2015 the International Year of Light and Light-Based Technologies (IYL-2015). For sundialists, the inauguration of SOLART2 on the June 2015 solstice may be the highlight. SOLART2 is the largest IYL-2015 artistic sundial project in Europe. It is located in Rivesaltes at the northern entrance of Perpignan, France. It was initiated in 2013 as a strong symbol of sustainable development. Artist MA2F (Marc-Andre 2 Figuères) is constructing the sundial with an incredibly large gnomon created from a double metal bar with numbers silouhettes cut into the structure. The dial is meant to illustrate the flow of matter and energy, projecting a continually changing shadow of numbers onto the dial face during the progression of solar time. The edges of the gnomon are painted red "as a visual value and mastery of light". You can see a video of the dial at: http://ma2f.com/pages/solart2.php
Your opportunity to register for the 2015 NASS Conference is NOW. Don't delay. This year the June 18-21 conference will be in beautiful Victoria, BC. The article "Plan for 2015 NASS Conference" reminds you to plan your travel early. Cost details for the conference and NASS attendee discount rates at the Harbour Tower Hotel are available in the download attachment provided below. If you would like to present a talk, display a sundial project, or give an informal 5-10 minute presentation, please fill out those items on the registration form and mail your registration to Fred Sawyer as soon as possible. Remember, the conference is in June and time is running out. SEE YOU IN VICTORIA.

http://www.tourismvictoria.com/ : "Boasting the mildest climate in Canada we are green and beautiful year-round. In fact, Vancouver Island, where Victoria is located, is rated the TOP ISLAND in the Continental US and Canada and one of the TOP TEN ISLANDS IN THE WORLD by the 2012 Travel+Leisure World's Best Awards. We were even rated as the #1 DESTINATION TO VISIT IN CANADA by the 2010TripAdvisor Travelers' Choice Awards. You should really come here."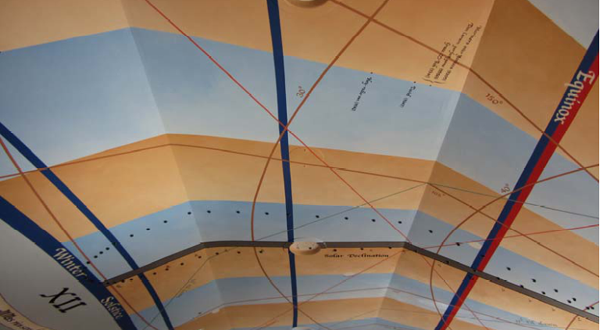 Professor Woody Sullivan's Reflection Dial
[photo - NASS Conference 2011]
Professor Woody Sullivan of the University of Washington in Seattle, whose long time motto has been "Seattle, sundial capital of North America", received a tribute from local television station King5 for sundials that he has designed or brought to light around Seattle. His pride and joy is his ceiling reflection dial [photo at left] As related by Joan Kinsey from King5 news, "It took Sullivan and an artist three years to chart hundreds of reflected dots across the top of Sullivan's remodeled garage..." The celestial view includes hour lines, solar declination lines of the equinox and the soltices, and a variety of transit dots that represent special dates and times to the Sullivan family.
Sullivan, a professional astronomer, has helped design a number of Seattle dials. As Joan Kinsey notes, "His first one [a declining vertical dial] went up in 1994 on the side of the astronomy building at the university ...The huge wall sundial ignited Sullivan's passion to make more and research the ones that already exist in town." Woody has created a Sundial Trail of prominent Seattle dials ranging from several vertical dials increasing the educational value at local schools to a large Shepard's dial and an occulus gnomonic dial.
Of course being Seattle, Woody scribed an appropriate sundial motto, "I thrive in the sun, Can't work in the rain. So, if I'm beclouded, please come back again. "
Read about it at: king5 news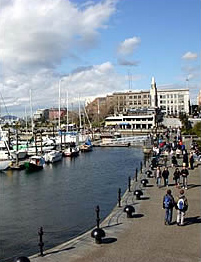 The 21st NASS Conference will be in beautiful Victoria, B.C., Canada's "Jewel of the Pacific". The sundial conference will be held June 18-21 2015, but you need to begin planning NOW, with full details published as soon as available. Please note:
(1) The conference will occur 2 months earlier than usual. So plan early for the summer date of June 18-21 event.
(2) Getting to Victoria situated on Vancouver Island may take some special planning. Most Victoria flights go through either Seattle WA or Vancouver BC, with the final short hop often being in a turboprop plane. There are a few nonstop jet flights from more distant cities such as Toronto ON, Calgary AB, and San Francisco CA. The following website may help you to route your flight: http://www.skyscanner.com/.
(3) Shuttles from Victoria International Airport to downtown Victoria and our hotel, Harbour Towers, run frequently and cost approx. $22CN per person; see http://www.yyjairportshuttle.com/. Transportation from the airport is also offered by Yellow Cab of Victoria: http://www.yellowcabvictoria.com/.
If you make it to Seattle or Vancouver but prefer not to fly the rest of the way, a perfectly good scenic alternative is to take a ferry!