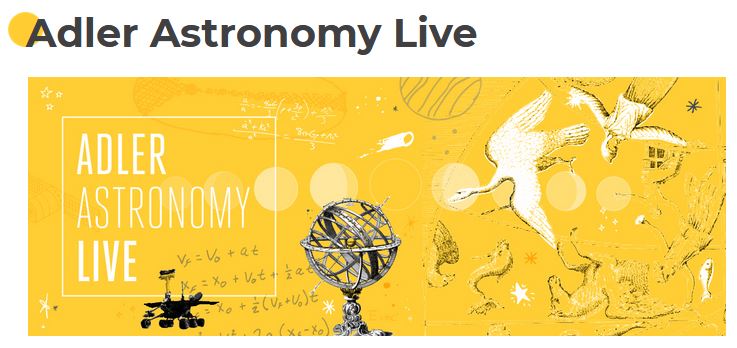 Every Thursday at noon central time the Adler Planetarium presnts "Adler Astronomy Live" with a variety of interesting topics and speakers.
On Thrsday Oct 8th, 2020 the series presents Dr. Sara Schechner on the topic of Time, Culture, and Social Change. As the Adler website states:
"The Adler Planetarium has the best and most comprehensive collection of sundials in North America. Sundials played a central role in shaping people's sense of time, and show how the latter has been influenced by their culture, politics, religion, labor, society, and geography throughout the ages. Join us for a conversation with Dr. Sara J. Schechner, author of Time of Our Lives: Sundials of the Adler Planetarium, on some of the most spectacular sundials in the Adler's collections and their stories. Set a reminder on YouTube"
Dr. Schechner is an engaging speaker with a wealth of experience in historical instruments and has a passion for sundials. Adler has recently published the beautifully illustrated book Time of Our Lives: Sundials of the Adler Planetarium. The North American Sundial Society helped underwrite the production of this book, nearly a decade in the making.
To hear the presentation live or in recording after the event, go directly the Adler's YouTube channel to find the presentation at: https://www.youtube.com/adlerplanetarium