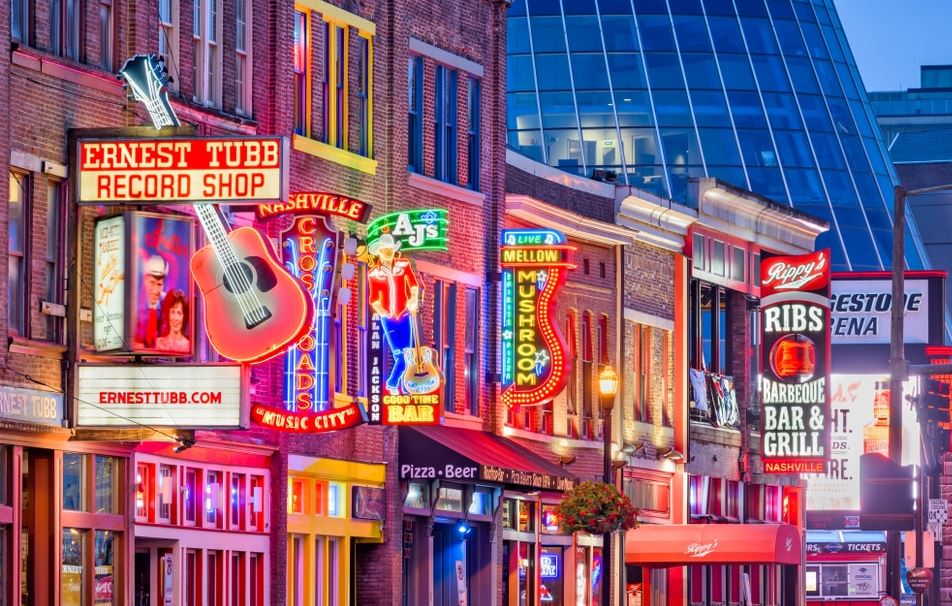 The North American Sundial Society will hold its 27th annual conference in Nashville from Aug 11-14, 2022.
Come to the Home of the Grand Ole Opry. Our hotel is next to Vanderbilt University and close to downtown, with the Country Music Hall of Fame, National Museum of African American Music, and Frist Art Museum. Don't forget lower Broadway, the center of Nashville's most famous venues.
The conference starts Thursday afternoon (4:30 - 6:30) August 11, with an opening reception, introductions, and door prizes. Friday, we will tour local sundials via motor coach. One stop will be the secure area of the Tennessee Governor's Residence. Please bring a government issued photo ID (driver's license or passport). We will also have a good block of time at Cheekwood Botanical Gardens (home of 3 sundials and a bunch of flowers!) Saturday will be filled with a full slate of presentations. The day will conclude with the conference dinner. We will conclude Sunday (around 1:00) with more speakers and the NASS annual general meeting. Please plan to stay for the entire agenda. As last year, we will follow all COVID protocols. Please be prepared to wear a mask. (We will have a supply of KN95 masks).
We will be staying at the Holiday Inn - Vanderbilt, 2613 West End Avenue, Nashville, TN 37203. Phone (615) 327-4707. Call this number to reserve your NASS room or go online to our hotel dedicated web page: https://bit.ly/3B5V5Vx
Our conference room rate is \(150/night plus tax. If you call for your reservation, this rate will be good for two days before and after the conference. Parking is available at \)25/day. Please let us know at This email address is being protected from spambots. You need JavaScript enabled to view it. when you make your reservation at this hotel so we can adjust the number of allocated rooms, if needed. We want to be sure we have rooms for everyone.
Until June 1st, the conference cost is 450 USD for full registration, 280 USD for partial. Download the registration form for all the details.