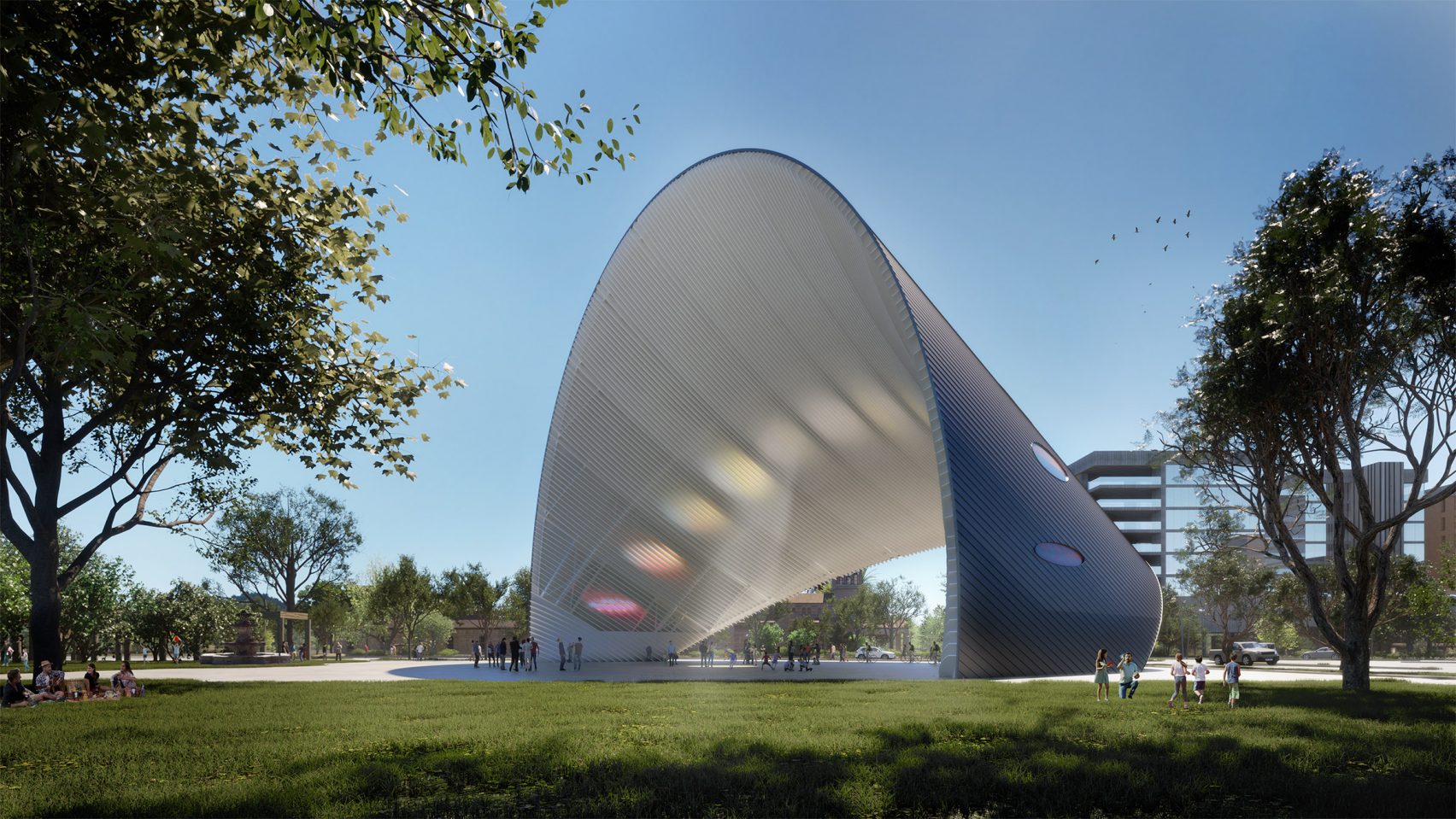 A sundial or performance center or solar generator? It's all three. Called the Arco del Tiempo (Arch of Time), the design by Berlin architect Riccardo Mariano provides the projection of the sun's rays onto the ground through tinted glass apertures spanning the length of its arching ceiling. The elliptical shaped spots change every hour, telling "the solar time each day and delight visitors with a slowly evolving spectacle that bridges the terrestial and the celestion," said Land Art Generator, who commissioned the structure. Mariano designed the arch as a pavillion with a photovoltaic skin to store energy for night-time illumination (equivalent to powering 40 average homes). During the day, it is billed as the "world's largest sundial". According to Ellen Eberhardt of DeZeen on-line magazine, "A combination of trichord truss arches, rub trusses, and purlins will support the tilted steel structure, which will be clad in a layer of galvanized metal decking and covered with custom-fabricated photovoltaic modules."
Eberhardt explains that,"The Arch of Time will serve as a "gateway" to Houston's Second Ward neighbourhood and will connect Guadalupe Plaza Park to Buffalo Bayou Park as a part of the city's ongoing initiative to provide greater access to greenspace and mitigate flooding through the design of urban parks."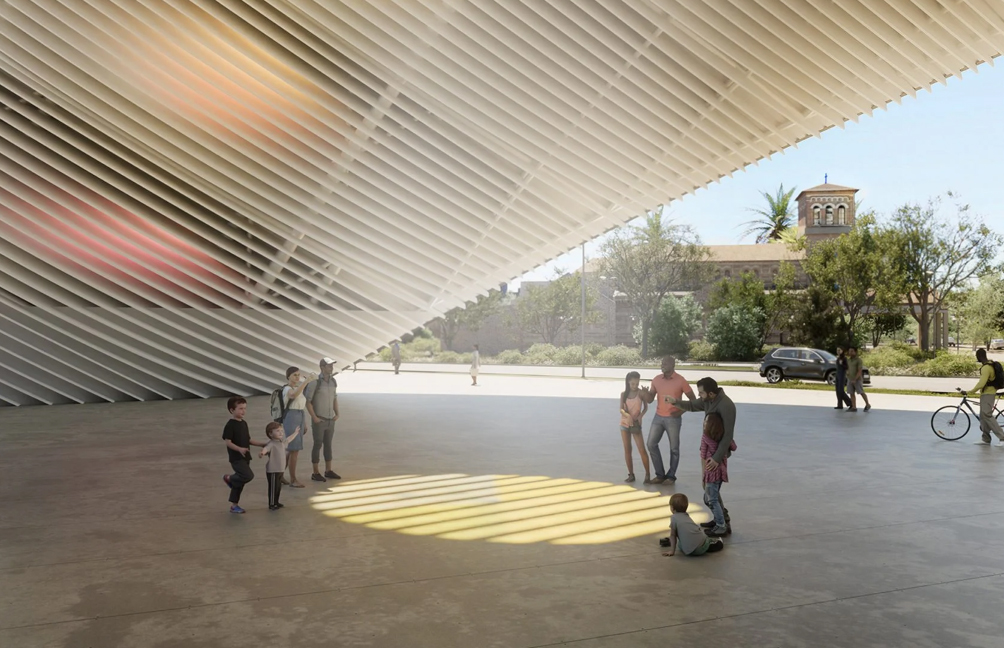 The images are courtesy of Land Art Generator Initiative.
Read more at: https://www.dezeen.com/2023/07/13/worlds-largest-sundial-houston-riccardo-mariano-land-art-generator-initiative/