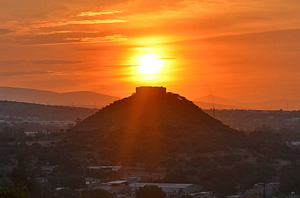 Pyramid of El Pueblito, Corregidora,Mexico
photo by Ruben Nohuitol
See the world in a new light:
Join or Renew your membership in NASS and receive your quarterly issues to The Compendium and keep up with sundial construction, history, and events.
Annual membership in the North American Sundial Society includes four issues of The Compendium, available in print, CD-R discs, or down-loadable digital editions. Since June 2010, the print edition comes in full color, while the CD-R and digital editions not only come in digital color, but from time to time offer software features and other bonus material not available in print. The Digital Compendium is available in PDF format by Internet download or on a CD-R disc sent via postal mail. PDF documents can be read using Adobe Reader or other PDF applications such as PDF Complete. NASS membership and subscription can be made for one or two years, with North American and rest of world rates.
Read the Quarterly Journal --The Compendium
Want to know what's in The Compendium? Take a look at sample issues and see the convergence of history, art, and mathematics. Join NASS and receive four issues of The Compendium every year.
Membership Rates
We offer 1 and 2 year subscriptions when you join or renew NASS membership. You may use PayPal with one of the following pull-down tabs with Compendium subscription option. If you do not want to use PayPal, download the subscription form (see below).
REMEMBER TO PROVIDE NAME, ADDRESS, and EMAIL
NORTH AMERICAN RATE
(USD = U.S. Dollars)
MEMBERSHIP Plus COMPENDIUM CLICK ARROW FOR OPTIONS

INTERNATIONAL RATE
(USD = U.S. Dollars)
MEMBERSHIP Plus COMPENDIUM CLICK ARROW FOR OPTIONS

Or, you can use the membership form and pay US Dollars sent to NASS President Fred Sawyer or for those in the United Kingdom pay in GB Pounds sent to Graham Aldred. If paying by check, include your subscription option, address and email address: DOWNLOAD SUBSCRIPTION FORM ATTACHED BELOW
In North America In the United Kingdom
Make Check Payable to: NASS Make Check Payable to: NASS UK
Send Check & Form to: Send Check & Form to:
Fred Sawyer Graham J. Aldred
27 Ninas Way 4 Sheardall Avenue, Disley
Manchester, CT 06040, USA Cheshire SK12 2DE, UK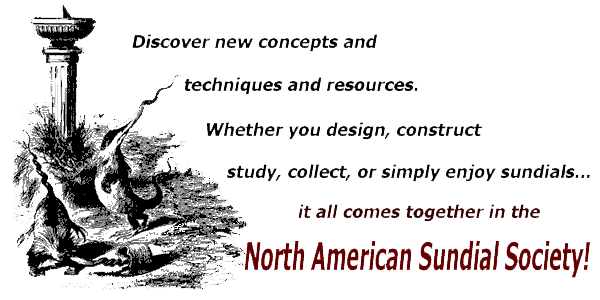 Updated 6-2019