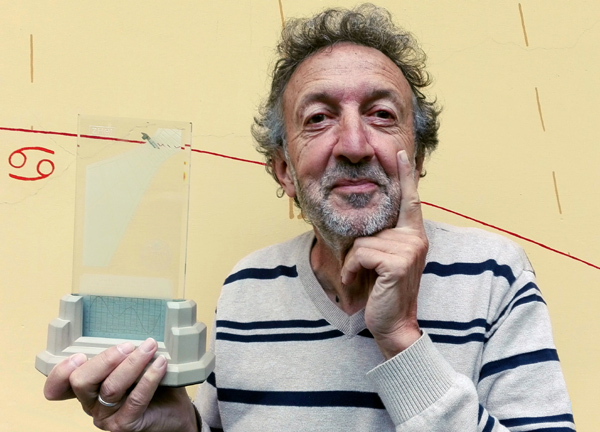 This year's Sawyer Dialing prize was awarded to Gianpiero Casalegno at the NASS annual conference in Pittsburgh, PA. The certificate recognizes Gian for "his achievements in harnessing modern digital technology to the benefit of traditional dialists around the world - 18 Aug 2018."
Gian was not able to attend the conference to receive the Sawyer Award, so Fred Sawyer read the certificate to NASS attendees and forwarded the award certificate and a custom made Spectra Sundial by Jim Tallman of Artisan Industrials to Gian in Italy. Gian chose to use the traditional cash prize of $200 to support the Bellingham Mural Sundial.
Gian prepared an acceptance speech that was read by Sawyer. Gian's began his talk with "My main contribution to gnomonics has been the development of several software programs [including Orologi Solari available to all at http://www.sundials.eu/download/download_enu.html] to help other people dealing with sundial design, simulation and restoration. Therefore today I would like to present a survey of my programs highlighting some unique aspects that could have been neglected or underestimated by most people."