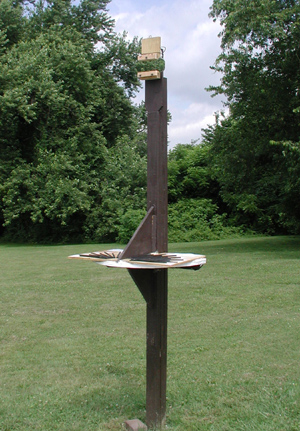 Westminster Dial with Analemma Casting Mirror on Top
Photo Credit: Robert Clark
How do you get the people of your town interested in astronomy? Robert (Bob) L. Clark a retired professor of mathematics and computer science and member of the Westminster Astronomical Society had the obvious answer: Build a unique sundial.
In the grassy field next to Hoffman's Ice Cream in Westminster, the Westminster Astronomical Society dedicated a simple horizontal dial attached to a pole with a unique "ornament" … a vertical south facing mirror.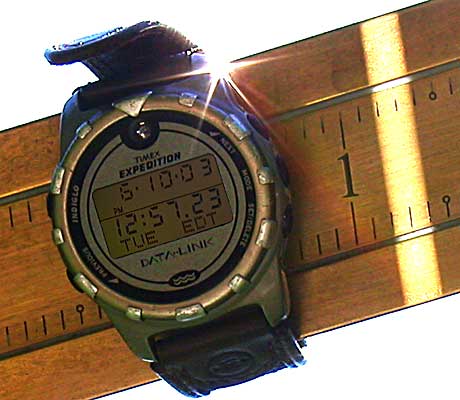 Telling Time with Precision
(By Permission - Bill Gottesman)
The Andalusia Star News reports that the Lurleen B. Wallace (LBW) Community College in Andalusia, Alabama, has a new timepiece that President Herb Riedel says, "… is a device used for practical purposes to keep time, but they also take on a symbolic meeting. For a college campus, I thought it would be very appropriate because it combines science and art."
Indeed, the sundial is a large helical sundial, a modern "Renaissance" sundial designed by Bill Gottesman of Precision Sundials in Vermont.