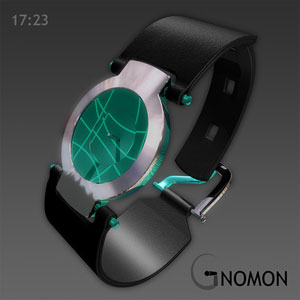 A novel wrist watch is being proposed which uses LED's instead of the sun to cast shadows. Proposed by an individual named Anders who lives in Sweden, the watch, which is still just a concept, is read much like a conventional analog watch. But instead of an hour hand and a minute hand, it uses LEDs which rotate around the outer ring of the dial and shine on a small gnomon at the center of the watch. One LED casts a shadow for telling hours and another for telling minutes. It is too soon to tell whether this concept watch will prove popular enough to manufacture.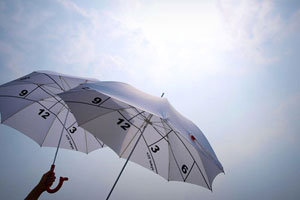 Primarily an industrial designer, Kota Nezu has designed a parasol for people who use their umbrellas for shade as well as staying dry.
With just a little bit of effort, Nezu's dial can be used to tell the approximate time of day and season of the year. The parasol comes equipped with a small compass to aid in lining things up. And even though a true sundial aficionado might point out that a proper dial has to be designed for a specific latitude, this handly umbrella is sure to be a conversation starter come rain or shine.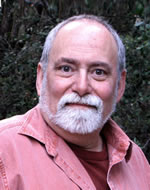 Gino and Judith Schiavone, members of the North American Sundial

Society, are winners of the City of Bowie sundial contest to build and install a dial in front of the New City Hall under now construction. The value of the project is $90,000. Completion is expected in Oct 2010.