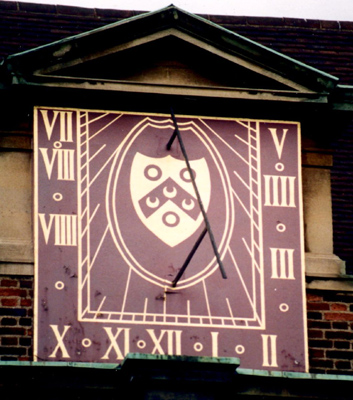 [photo courtesy of John Foad]
Many have been following the Prime time Emmy Award winning series Downton Abbey on PBS. This British World War I period drama was filmed on location at Highclere Castle in Hampshire, which represents the fictional Downton Abbey. Many outdoor scenes were filmed in the village of Bampton, Oxfordshire. (See http://en.wikipedia.org/wiki/Downton_Abbey )
As you follow the lives of aristocrats and servants in this acclaimed series, keep an eye out for sundials. Attached is a photo noticed by NASS member John Foad. Want to search for yourself? Look for the dial in front of the hospital. The complete set of the series can be found on Amazon and Shop PBS.
And while you're at it, look for sundials in Foyle's War, Midsomer Murders, and Father Brown. You'll be surprise how many sundials you will find.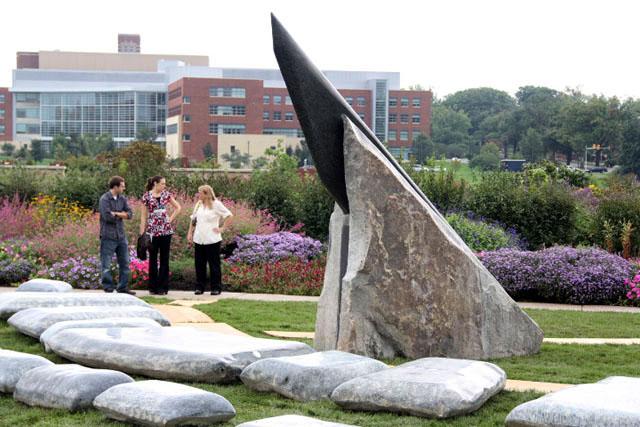 On September 22, 2011 Penn State University dedicated a massive granite sundial donated by trustee and alumnus Joel Myers. Designed and sculptured by artist Mark Mennin, it is installed in the university's arboretum. At the dedication Myers said, "We wanted to create something unique...The sundial is to be a destination". Though still lacking a few final touches, such as a bit of polishing, the large granite dial is functional and tells time to the nearest minute.