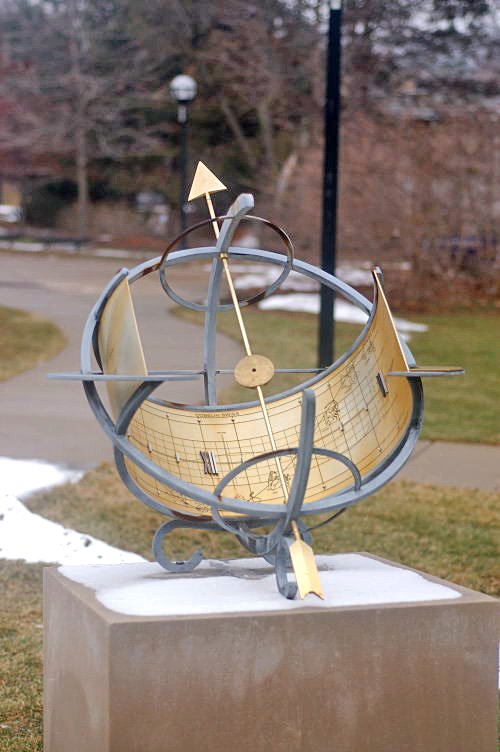 If you look in the NASS Sundial Registry at Dial #617 from Ann Arbor Michigan you will see a lovely equatorial sundial on the grounds of the University of Michigan North Campus near the College of Engineering buildings. The dial exists only as a photo and a memory. Last April between the 13th and 15th it was stolen according to the Detroit Free Press.
The bronze equatorial dial has a circular nodus on the polar gnomon arrow to mark the seasons on the broad equatorial band.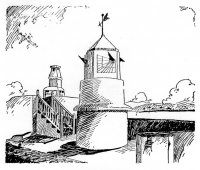 Where would you look for the oldest dials in the Western Hemisphere? One is attributed to the Pilgrims in Salem in 1620. Earlier slate dials were used by Newfoundland fisherman. But La Fortaleza, in San Juan, the oldest Executive Mansion in the New World may lay claim to the oldest sundial.
The story starts around 1645 under the rule of Fernando de la Riva y Aguero when a sundial was installed on a tower of la Fortaleza. Download the attachment and read the story for yourself.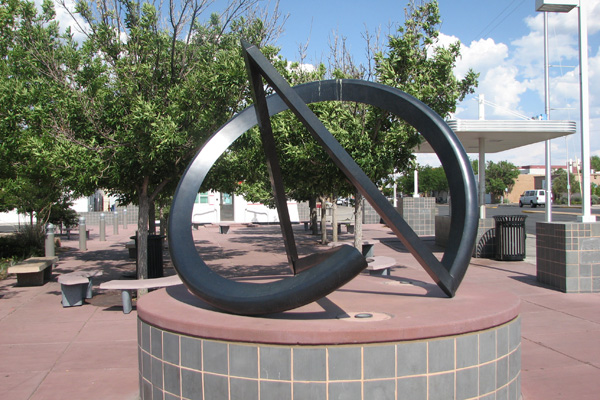 Thanks to Andy Robertson
Recent examination of our Sundial Registry revealed dials that no longer exist and have been replaced with something else that might resemble a sundial, but isn't. Consider the brief entry of Dial 56 that may have once existed in Albuquerque, New Mexico on 9 Mimosa Road:
"5.5' stile, hour lines marked by 1/2' wire rope on grade. Total area is about 1000 square feet. Analemmatic Dial" The description comes from a typed letter explaining that the dial was "built for research and marketing purposes".
Along with her husband, Mrs. Webster spent much of her life and fortune combing auction catalogs and antiquarian shops to create a collection of early scientific instruments so renowned, it is considered in the same company as the Museum of the History of Science at Oxford University and the National Maritime Museum in Greenwich, England, according to Bolt, Adler planetarium vice president for collections. The Websters are primarily responsible for the world-class collection of scientific instruments at the Adler.
http://www.suntimes.com/news/obituaries/5722751-418/marjorie-kelly-webster-95-collected-scientific-instruments.html
NASS is supporting the Adler to catalog their sundial collection enhanced over the years by Marjorie Kelly and her husband.