Biographies
Who are today's sundial artisans? Here are several bioghraphies of several artisans that show the unique combination of talents in art, engineering, and mathematics.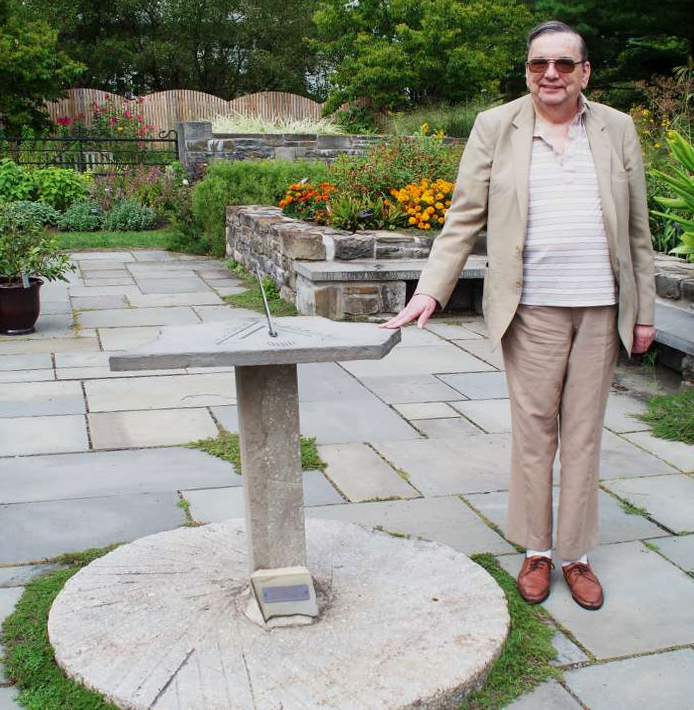 Richard Mallet at Cornell Univ. Sundial
Richard Mallet, former British Sundial Society Trustee, Council Member and former BSS Webmaster passed away on Nov 7th, 2016 with funeral held on Dec 12th, 2016. He lived in Eaton Bray, UK and had many interest in physics, mathematics, and sundialing. Those of us maintaining websites know of the difficulty in perserving order, yet always allowing for expansion of new material. "After a near disaster with the [British] Sundial Society's then heavily modified and entirely non-compliant website, Richard stepped in at no charge to the Society to rewrite it using the then new Expression Web software from Microsoft. This proved very successful and was of course fully W3C compliant."

Over the next year, the North American Sundial Society website will migrate from an older version of the Joomla Content Management System to the fully maintainable Joomla 3.x version. The majority of content and organization will remain intact, but new innovations are expected.

Read more about Richard Mallet's life at: http://www.ppowers.com/mallett.htm
Read The Seattle Times article of May 14, 2013: http://seattletimes.com/html/localnews/2020985468_sundialxml.html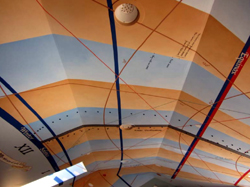 In the May 14, 2013 edition of The Seattle Times University of Washington professor Woody Sullivan was honored as 'Mr. Sundial' for his persistence in declaring Seattle as the Sundial Capital of North America. Dr. Sullivan has worked on more than a dozen dials in Seattle, including the large 20x30 foot vertical dial on southwest wall of the Physics and Astronomy building at UW and the elegant 11x17 foot reflection sundial painted on the ceiling of his garage at N 47° 41.232, W 122° 21.562. A small circular mirror outside the south facing window reflects a spot of light onto the ceiling.
The reflection sundial was a labor of love taking over 3 years to create. Woody marked over 700 locations on the ceiling that allowed him to draw the local solar time, dates, hours of daylight, solar azimuth and altitude, analemma, and even hours to dawn. And being a radio astronomer, he marked the transit sidereal time for two radio sources. The dial was painted with marvelous beauty by a local mural artist, Jim Noonan. The sundial is very personal to Woody, showing time marks for the date he married to the birthdays of himself, his wife, and two daughters. The zodiac painted along the ecliptic has a local touch, representing Pisces by a pair of sockeye; Cancer by a Dungeness crab; and Capricorn as a mountain goat. There is even a compass rose.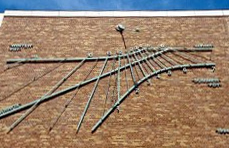 Fred Sawyer, president of the North American Sundial Society (NASS) is quoted by Erik Lacitis, Seattle Times staff reporter, saying "it's likely true that Sullivan's garage sundial is one of the best in North America." When the NASS visited Seattle for the 2011 annual sundial conference, they visited Woody's Reflection Dial and a marker was added to it for the date and time of itsofficial dial dedication held on Saturday 22 August 2011. "We toasted the sundial with an appropriate wine, 'Wehlener Sonnenuhr' by Joh. Hos. Prum, the fine Mosel Kabinett from the German vineyard with a large vertical sundial." said Roger Bailey, the society's secretary.
Among Dr. Sullivan's accomplishments in the world of sundials began in the early 1990's when the University of Washington's Physics and Astronomy Building was being designed. He suggested a large vertical (southwest declining) sundial. The dial was completed in 1994 and Woody was hooked. He also helped design sundials used on the Mars exploration rovers Sprit and Opportunity that landed ion the Martian surface in 2004. A campaign to build sundials all around our world ensued with the motto "Two Worlds One Sun". [photos from NASS]
Dear Friends,
A great loss has hit our gnomonic community in Italy. Our friend Giacomo Agnelli died about a week ago. Giacomo was one of the great gnomonists of the past. He had written dozens of articles in engineering and horology, also dealing with mechatronics [mechanical] sundials. He had worked at the European space project, and had frequent ...articles for our magazines [on] gnomonics. He had participated in all meetings of horology in Italy and was known for his satirical cartoons and gnomonic caricatures ...
Nicola Severino Visit A Tribute to Giacomo Agnelli
Along with her husband, Mrs. Webster spent much of her life and fortune combing auction catalogs and antiquarian shops to create a collection of early scientific instruments so renowned, it is considered in the same company as the Museum of the History of Science at Oxford University and the National Maritime Museum in Greenwich, England, according to Bolt, Adler planetarium vice president for collections. The Websters are primarily responsible for the world-class collection of scientific instruments at the Adler.
http://www.suntimes.com/news/obituaries/5722751-418/marjorie-kelly-webster-95-collected-scientific-instruments.html
NASS is supporting the Adler to catalog their sundial collection enhanced over the years by Marjorie Kelly and her husband.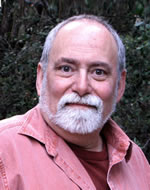 Gino Schiavone: After studying Liberal Arts at Loyola University and Fine Arts at Chouinard Art Institute in Los Angeles I began a career of what I called "making wonderful things." Some thirty years ago I happened upon some books about sundials at a library. This happy accident changed my life. These books introduced me to the wide range of sundials and methods for their design. I was enthralled and inspired; I was in love. I decided to make fine sundials and embarked on a new course of study.