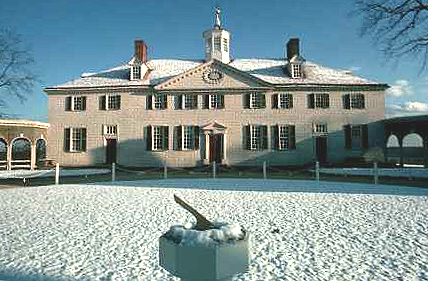 George Washington's Sundial is in the Spotlight: Sometime during 1765-1781 Washington placed a 12 inch brass horizontal sundial at the heart of his Mount Vernon plantation. The sundial sits atop a white painted octagon wood pedestal in the center of the front lawn of his mansion. It stands as a visual reminder of the importance of time to all who passed it. A replica of the original dial now reminds tourists of the time, but the original is in the museum. Go to
http://www.georgewashingtonwired.org/
and read more about Mount Vernon and visit
NASS_Registry_Dial167
where you can find details of Washington's dial.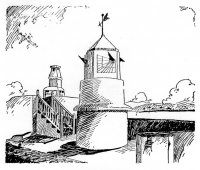 Where would you look for the oldest dials in the Western Hemisphere? One is attributed to the Pilgrims in Salem in 1620. Earlier slate dials were used by Newfoundland fisherman. But La Fortaleza, in San Juan, the oldest Executive Mansion in the New World may lay claim to the oldest sundial.
The story starts around 1645 under the rule of Fernando de la Riva y Aguero when a sundial was installed on a tower of la Fortaleza. Download the attachment and read the story for yourself.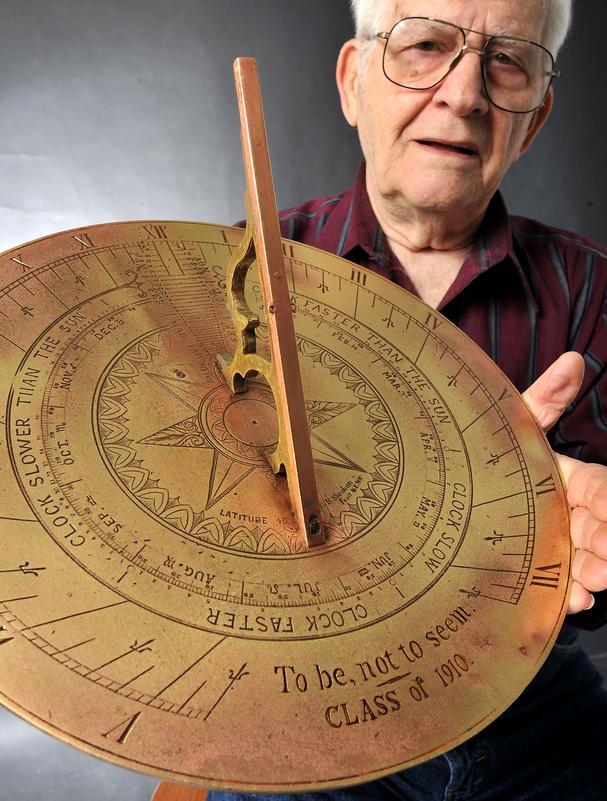 A sundial that was originally purchased by the 1910 class of Springfield (Ohio) High School and which adorned the original high school grounds for decades was recently refurbished and rededicated at the new Springfield High School.
Even though the dial adorned the school grounds for much of the 20th century, it eventually found its way into storage, where it remained until it was recently uncovered.
A rare stone, polyhedral sundial discovered in England, and thought to date from the Scottish renaissance, sold April 7, 2011 for £16,250 ($26,500) at Christie's South Kensington, London.
The sundial discovered in 1974, and thought to date from the Scottish renaissance, went on the auction block this April as part of Christie's Travel, Science and Natural History sale in London. The dial is made of stone and technically described as a polyhedral dial, with several independent sundials arranged on different facets of the stone. Pre-auction estimates placed a value somewhere between £7000 and £10,000 ($11,400 and $16,300) but sold for nearly three times the initial estimate.