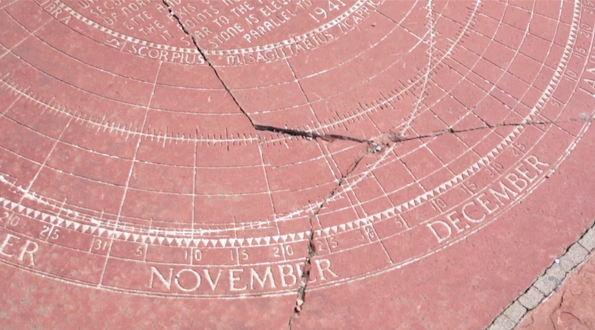 Damage to Erickson Equatorial Sundial in Cranmer Park, Denver, CO. Photo Credit: Save Our Sundial
What happens to old sundials? In Denver, citizens of Cranmer Park are taking matters into their own hands. The City of Denver has generously committed $545,000 to the restoration of the Cranmer sundial and plaza through the Parks and Recreation and the Arts and Venues departments... but the citizens must raise another million dollars.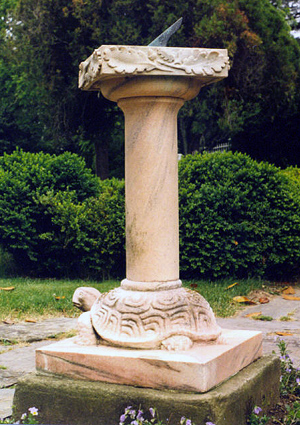 Photos Courtesy of Oatlands Historic House and Garden
Sitting peacefully in the garden of the Oatlands Historic House and Garden near Leesburg VA, is a beautiful, but sadly in need of repair sundial. Each year the Virginia Association of Museums, comprising over 500 museums and historical sites within the state, receives nominations for conservation of Endangered Artifacts.